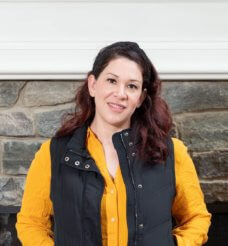 Dr. Jessica Shursky, DPT,
Partner/Physical Therapist
Dr. Shursky graduated from Simmons College in 2007 with a B.S. in Health Studies. She then received her Doctorate in Physical Therapy from Simmons College in 2009. Dr. Shursky has sharpened her impressive skills in a wide variety of settings including home-based physical therapy, where she specialized in treating the geriatric population with neuromuscular conditions. She also gained a great deal of experience in cardiovascular and vestibular rehabilitation, and is certified in treating Vertigo and TMD. Dr. Shursky is certified in Pelvic Floor rehabilitation having received extensive training from the prestigious Herman and Wallace Pelvic Rehabilitation Institute. Dr. Shursky is an expert in Pelvic Floor therapy, having treated Women's Health conditions since 2014. Dr. Shursky is passionate about helping patients with endometriosis and fertility issues. Dr. Shursky is sensitive to the needs of all her patients and follows a holistic approach to care. Dr. Shursky enjoys being outdoors with her 5 children in her free time.
Women's Health Certifications:
H&W Pelvic Floor 1
H&W Pelvic Floor 2A
H&W Pelvic Floor 2B
H&W Advanced Orthopedic Assessment for the Pelvic Health Therapist
H&W Mobilization of Visceral Fascia: The Gastrointestinal System
H&W Mobilization of Visceral Fascia: The Urinary Tract
H&W Mobilization of Visceral Fascia: Reproductive System