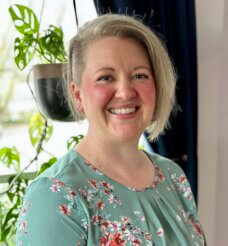 Dr. Brianna Groleau, PT, DPT,
Physical Therapist
Brie
is a NH native who graduated from Plymouth State University with her Doctorate of Physical Therapy in 2021. She has a passion for Women's Health, helping those with pelvic floor dysfunction gain control of their symptoms and return to what they love.
When she's not in the clinic,
Brie
enjoys spending time with her husband, cooking, hiking, yoga, and weight lifting.
Pelvic Health Certifications:
H&W Pelvic Floor 1
H&W Mobilization of Visceral Fascia: The Urinary Tract
H&W Mobilization of Visceral Fascia: Reproductive System